Three Masters in Porcelain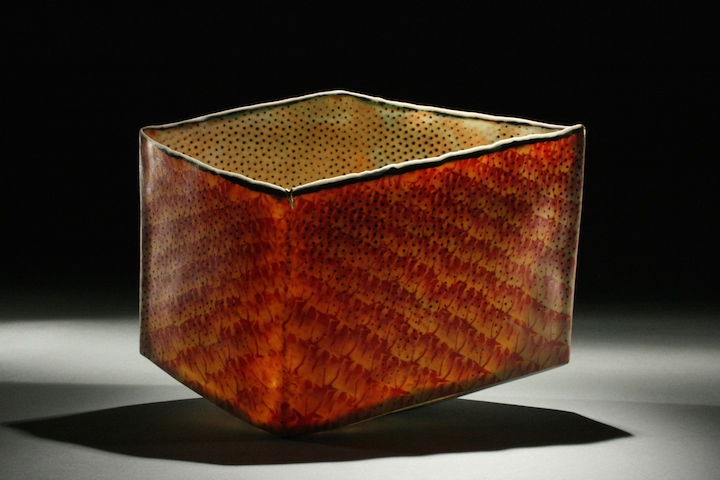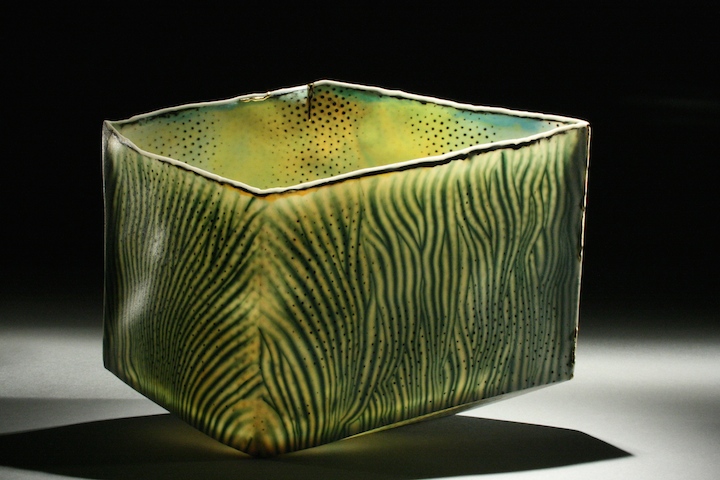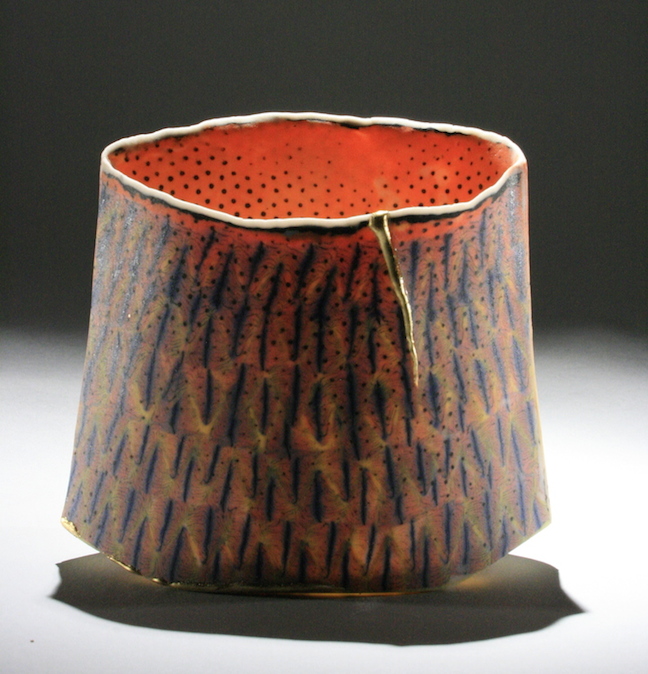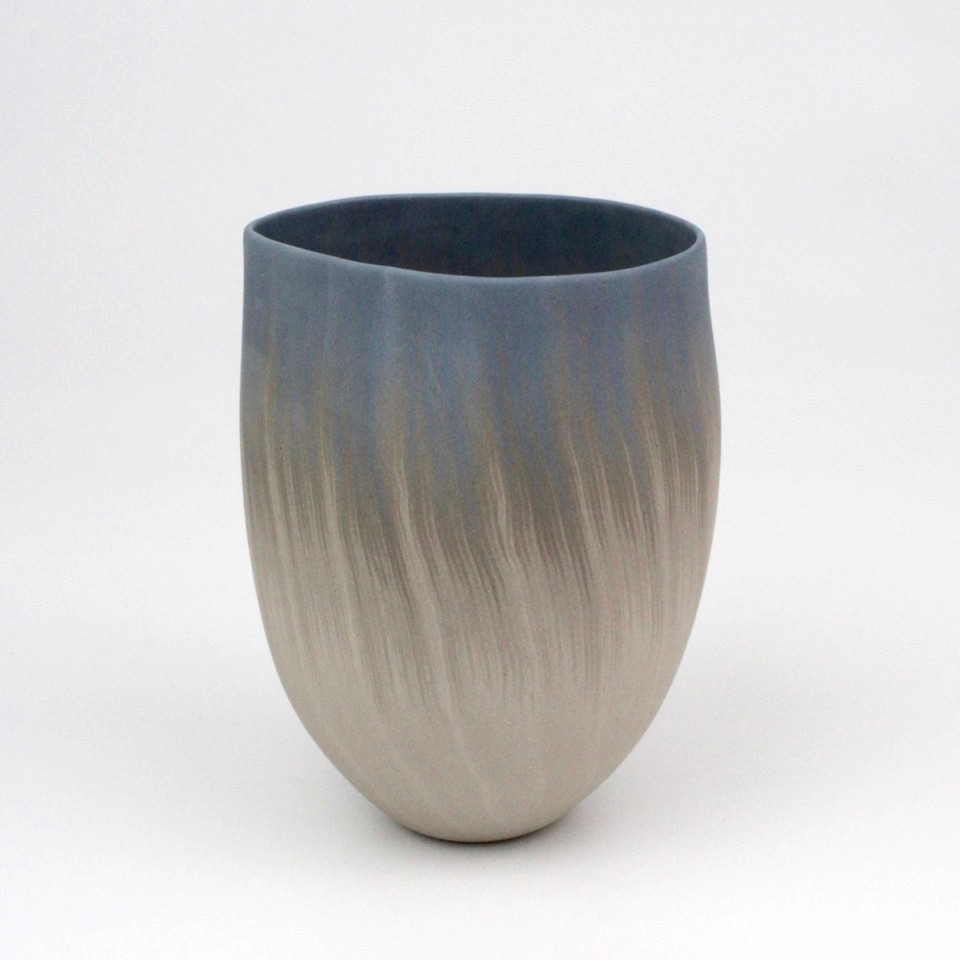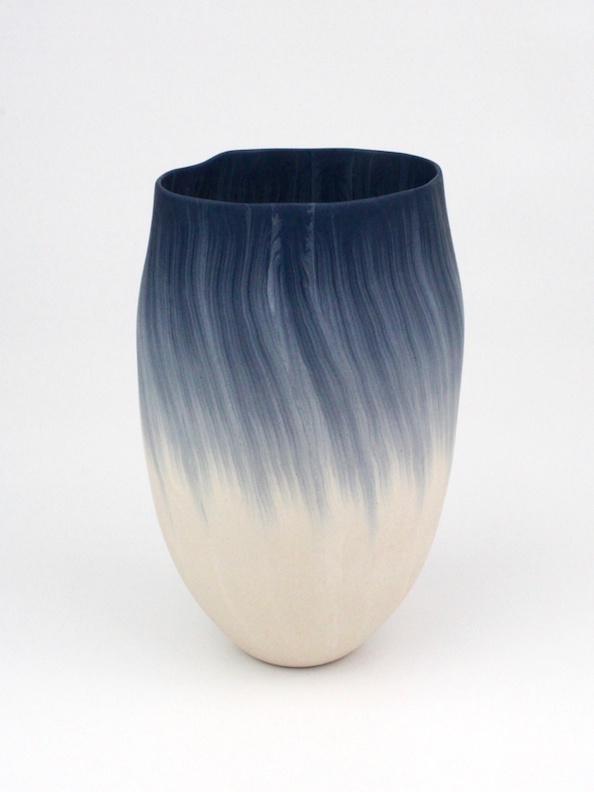 Artist Info
Curtis Benzle
Pattern, color and light have propelled Benzle's creative process and fascination with porcelain clay. An early encounter with the "eggshell" wares of Asia encouraged him to test the limits of his materials, and to integrate chance occurrences into his creative process. This also opened the door to a celebration of the Kintsugi repair practice, of an understanding that those limits are the nexus of a personal pursuit of perfection and porcelain's eventual submission to the molecular strain of extreme temperature and quartz inversion.
Curtis Benzle graduated with a BFA from the Ohio State University in 1972, and received his Masters from Northern Illinois University in 1978. His work is included in many major museums and collections, including the Metropolitan Museum of Art, the Smithsonian, the Los Angeles County Museum of Art, and the White House Collection of Contemporary Crafts. Benzle is Professor Emeritus at the Columbus College of Art and Design, and currently lives and works in Huntsville, AL.
Thomas Hoadley
Hoadley's colored porcelain vessels are made with the traditional Japanese technique of Nerikomi, which involves the layering of different colored clays, resulting in a penetration of the pattern through the thickness of the wall so as to be visible on both the outside and the inside. By using this technique, pattern and structure become one and the same, translating the amazing plasticity of clay into a visual format.
Thomas Hoadley grew up in New Hampshire and graduated from Amherst College in 1971, then attained a Masters in Ceramics at Illinois State University. His work is included in the collections of many public museums including the National Museum of American Art - Renwick Gallery, the Museum of Fine Arts - Boston, the Museum of Fine Arts - Philadelphia, and the White House Craft Collection (now at the Clinton Library). Hoadley is the recipient of a Massachusetts Artists Fellowship, two NEA Grants, and a Bronze Metal at the International Ceramics Festival Mino '95, Tajimi City, Japan. His work has been exhibited and published both nationally and internationally. He currently resides in Lanesborough, Massachusetts.
Jennifer McCurdy
For the last number of years, McCurdy has been working with structural questions. How thin can she make the high fire porcelain before it collapses in the fire? How much can she cut away and still maintain the structural integrity? How can she preserve the movement of the wheel and the fire in the finished piece?
Jennifer McCurdy received her Fine Arts degree from Michigan State University in 1978, and has worked as a ceramic artist ever since. Her work resides in the collections of museums around the world, including the Smithsonian Museum's Renwick Gallery, the Philadelphia Museum of Art and the Everson Museum of Art. She currently lives with her husband on the island of Martha's Vineyard.